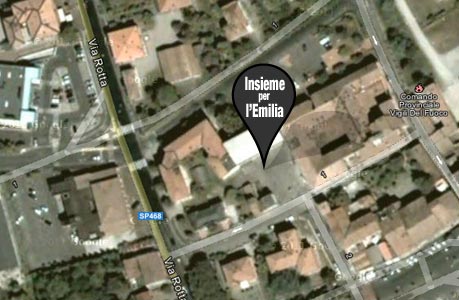 Installation of the structure in FINALE EMILIA
We went to Finale Emilia in order to install and assemble the second structure, which we have decided to donate, together with those companies which are our suppliers: F.lli Giovanardi, Sepal, Falegnameria Gilli and Nece. The structure is placed in the square of town's middle school.
PRESS REVIEW
Molti media stanno parlando di questa iniziativa promossa da Intenda e sostenuta da alcune aziende della zona. Questi sono alcuni riferimenti agli articoli pubblicati. Seguiranno ulteriori aggiornamenti.