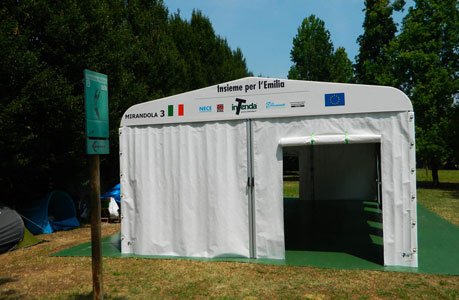 TEMPORARY HOUSE MIRANDOLA 3
On the15th of June, we went to Mirandola (MO) to deliver the last extensible tunnel.
The structure was installed in Via Confalonieri, a corner of Via Farini. Thanks to the help of small and medium-sized entrepreneurs a big solidarity action was born.
THEY CONTRIBUTED TO THIS PROJECT
Video e fotografie dell'intervento
PRESS REVIEW
Molti media stanno parlando di questa iniziativa promossa da Intenda e sostenuta da alcune aziende della zona. Questi sono alcuni riferimenti agli articoli pubblicati. Seguiranno ulteriori aggiornamenti.