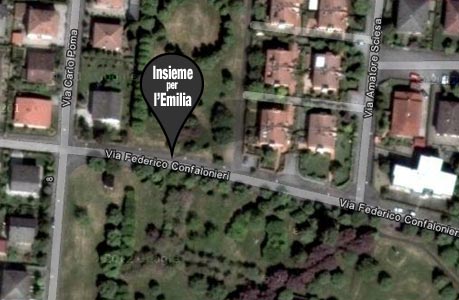 INSTALLATION of the third structure in MIRANDOLA
Our collaborators have installed the third extensible tunnel of 20X6 m in Mirandola (MO). Many people, among all those who lost their home in the earthquake, were thus able to begin to rest.
The structure was located in via Confalonieri, at the corner of via Farini, on a public space for which the municipality of Mirandola has given permission.
A little concrete help from Intenda together with F.lli Giovanardi, Marchetti Tendaggi, Sepal and Nece.
PRESS REVIEW
Molti media stanno parlando di questa iniziativa promossa da Intenda e sostenuta da alcune aziende della zona. Questi sono alcuni riferimenti agli articoli pubblicati. Seguiranno ulteriori aggiornamenti.