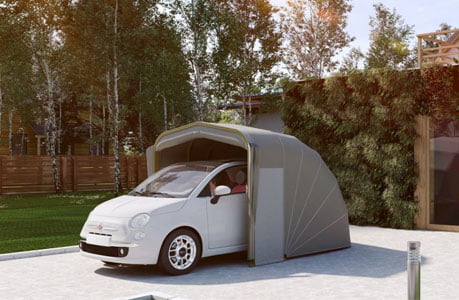 Aurora, Omnia and Lux – new generation covers
Intenda welcomes AURORA, OMNIA and LUX, the brand new car covers that now become an outdoor furniture element. The new born Intenda products are in line with our "Save the Materials" project, of products made with eco-sustainable materials with low environmental impact.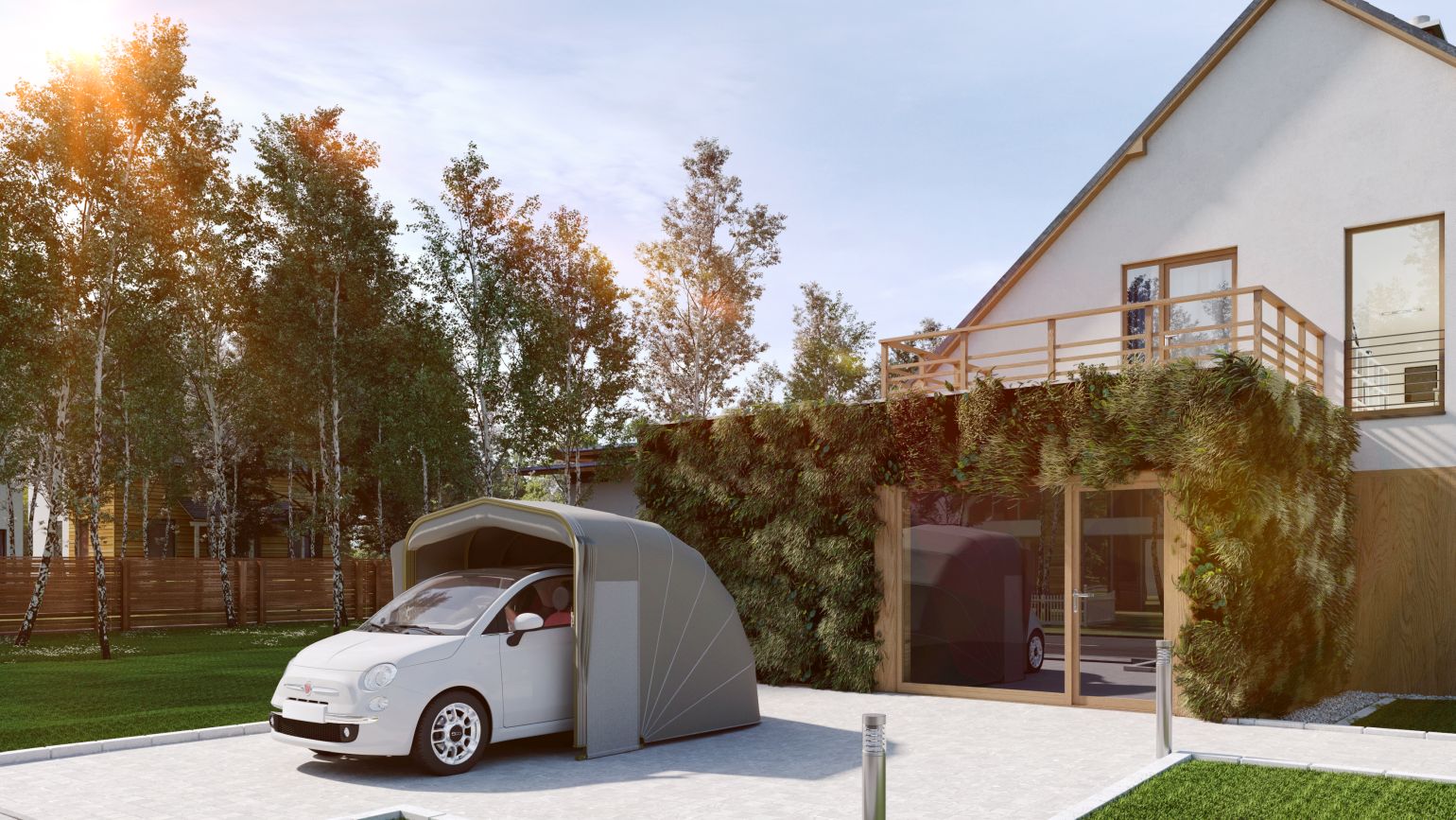 AURORA
The innovative and eco-friendly acrylic textile joins the traditional snail shape.
For Aurora we have chosen Raytent, an eco-sustainable fabric made from recycled fibre in conjunction with a low environmental impact productive process.
Raytent is the first recycled pre-consumption mass dyed acrylic yarn, that is new materials that have been discarded during the industrial manufacturing. Even if it is new, a part of the materials used to produce covers or sunshades still get discarded. Instead of wasting them, these materials are saved and therefore given a new life as a high quality acrylic textile. For the entirety of the productive process there will be a need for:
Less water
Less chemical products
Reduced CO2 emissions
Raytent is also a type of fabric that is naturally sturdy and it sustains both sun and rain. We have requested a personalized version of Raytent exclusively for Aurora – it is now waterproof as well, therefore it is not only very sturdy and pleasant to see, but it also effectively shields the rain.
Raytent is available in 3 unique colours, which exhibit its origins as a recycled material. Every shade shows traces of colours from the textiles that have been spun during the recycling process. The available colours are subdued and inspired by nature, they give a sense of calm and serenity to better conform to an outdoor environment.
Its sinuous shape, the eco-friendly fabric and the naturally inspired colours make Aurora part of the environment.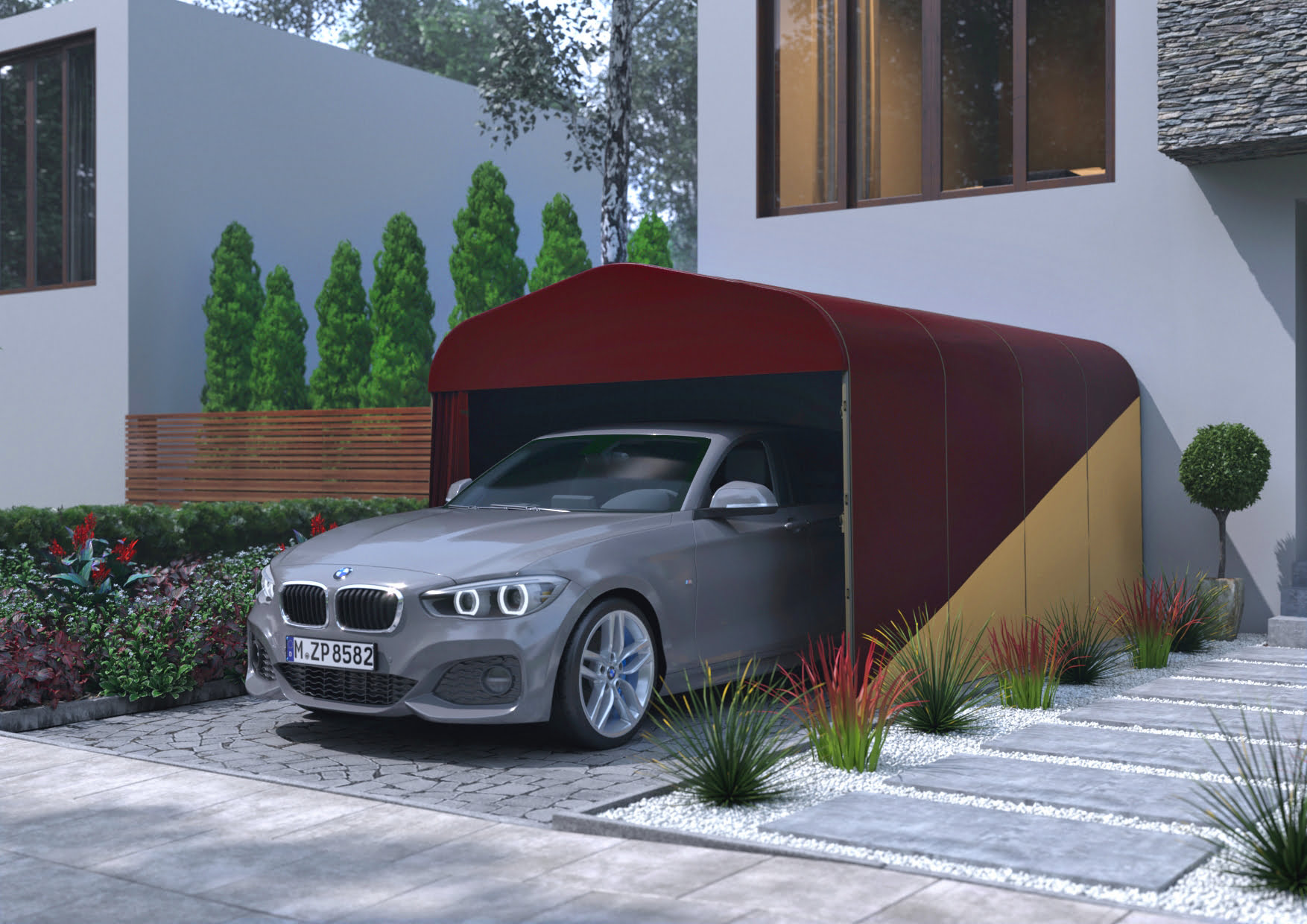 OMNIA
The soft colours and their combinations make Omnia both a part of the environment and domestic spaces. It is therefore possible to include Omnia in refined and harmonious architectural contexts.
Omnia is the elegant and refined cover solution for cars. The oblique colour combinations enhance the form of Omnia, making it the perfect match for polished and sinuous spaces.
Certified GREENGUARD, the chosen textile for Omnia is a Serge Ferrari, world leader in composite flexible material technology that offers light, resistant and recyclable solutions. In Omnia the sturdiness of PVC meets a matte look and an elegant texture that reminds of fabric.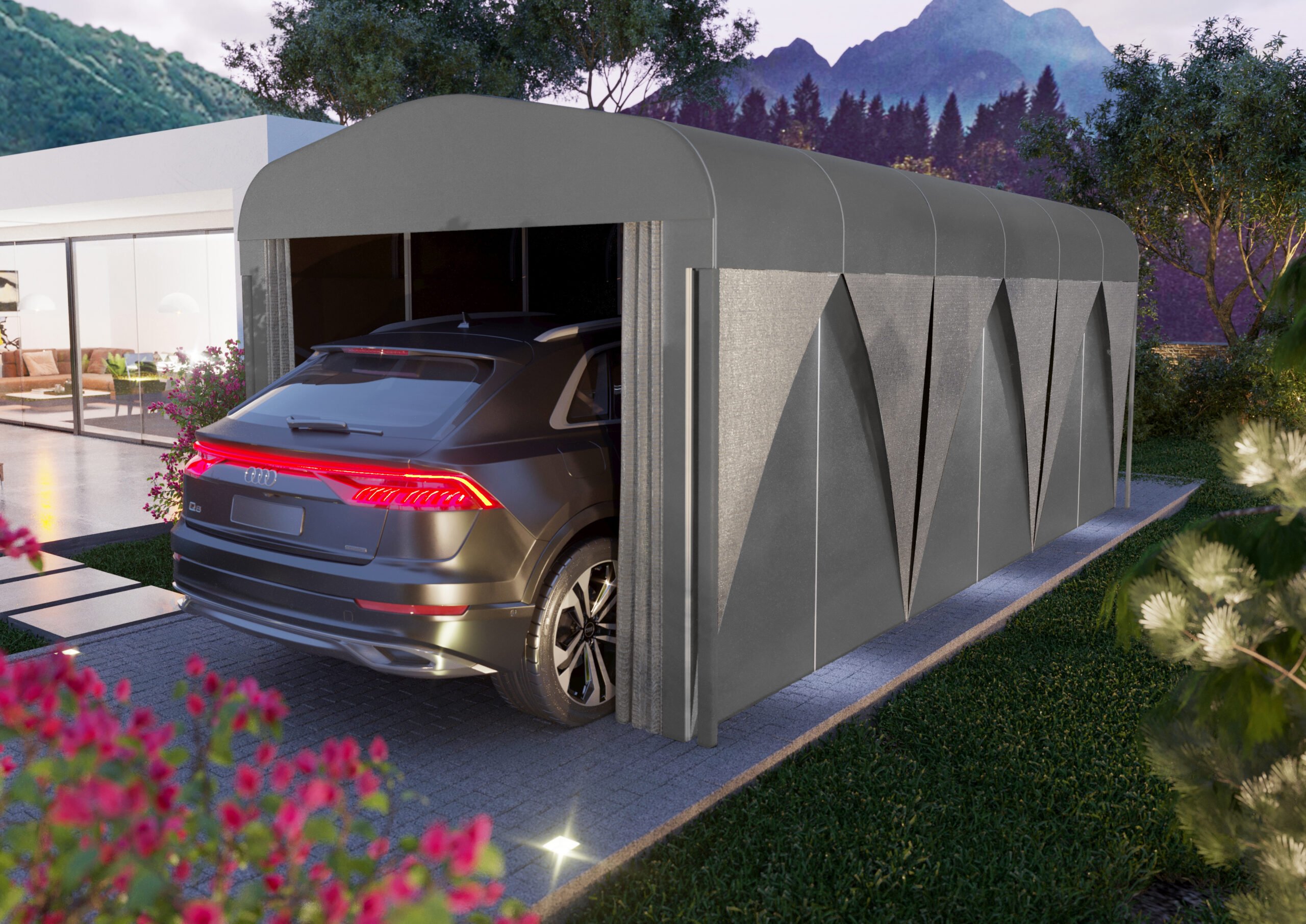 LUX
Lux overcomes the standard concept of a retractable cover for cars. Lux enhances the elegance of the surrounding space, becoming a high quality piece of furniture. Lux therefore transforms into the key element that protects your car and gives to outdoor spaces a touch of class and elegance.
Lux represents an avant-garde solution for outdoor coverings. The high-performance and elegant Serge Ferrari textiles are combined with shading fabrics and the light, creating sophisticated and comfortable spaces.
Details that make the difference
The unrefined fibre of the decorative textiles on the sides match with the refinement of a high quality PVC, creating a covering that is both light and in harmony with the surrounding space. The spots of light embedded in the cover contribute to the creation of a luxurious and relaxing ambience.