INTENDA SAVE THE MATERIALS
Safeguarding and protecting
the environment is a duty of all,
companies and individuals alike,
because the environment is our home.
Protecting the environment means making a concrete and constant effort towards the improvement of every citizen's life conditions.
Here at Intenda S.r.l. we have been pondering for some time about what we could do, in our small way, to zero the waste and therefore diminish pollution as well, giving a solid contribution to Sustainability.
The main objective of sustainability is to reduce the environmental impact within every human action on Earth as much as possible, so that the future generations may receive resources quantities equal to those available nowadays.
Intenda S.r.l. is currently testing new eco-friendly materials on its produtcs, favouring recycled fibres realized with environmentally-friendly productive processes.
.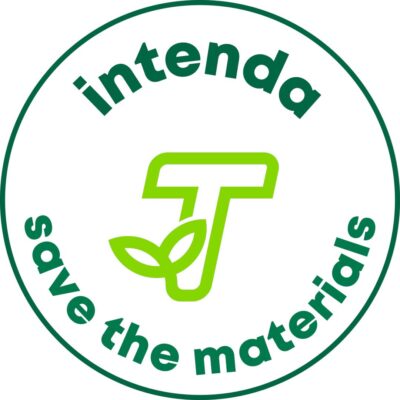 The first eco-friendly product born from Intenda is Aurora, a protective cover for cars with a distinctive snail shape and made with a recycled textile called Raytent.
Raytent is the first recycled pre-consumption mass dyed acrylic yarn, that is new materials that have been discarded during the industrial manufacturing. Even if it is new, a part of the materials used to produce covers or sunshades still get discarded. Instead of wasting them, these materials are saved and therefore given a new life as a high quality acrylic textile.
For the entirety of the productive process there will be a need for:
– Less water
– Less chemical products
– Reduced CO2 emissions
Bags
Another key element to sustainability is re-use, which gives the chance to repurpose discarded materials and have them transform into new objects, therefore avoiding waste.
For a few years here at Intenda S.r.l. we have repeatedly been repurposing any remaining or extra textiles and PVCs to create fashionable items.
Our bags are the symbol of our passion for Responsibility & Sustainability – they have encouraged us to take ethical and aesthetic choices in favour of already existing and recycled materials and textiles. In order to avoid that any remainders of materials from our productions are simply thrown away, we have started designing and creating bags of different shapes and colours. These bags are unique and unrepeatable, as every piece is made using different colours and materials.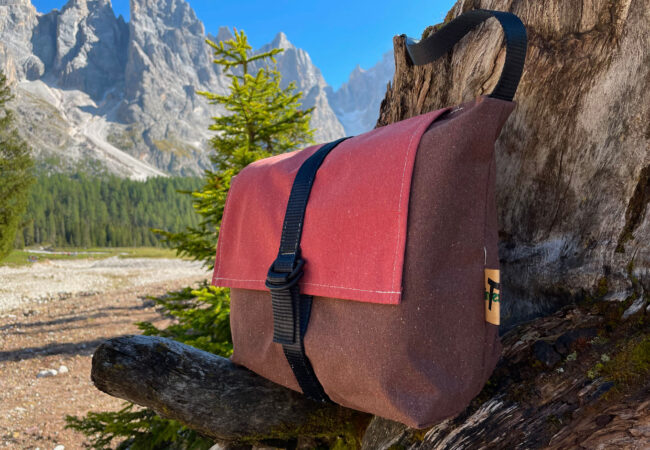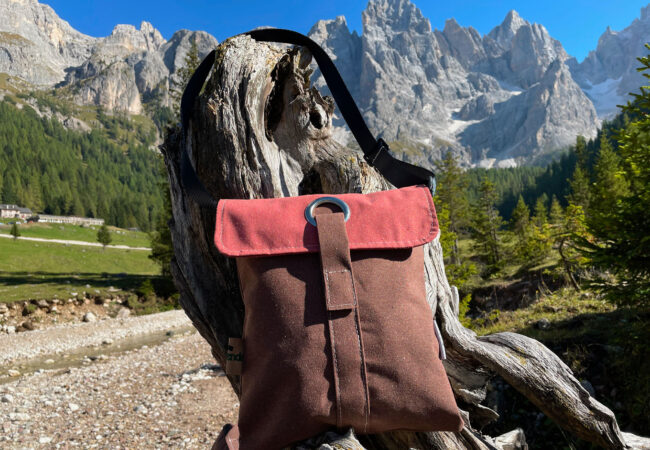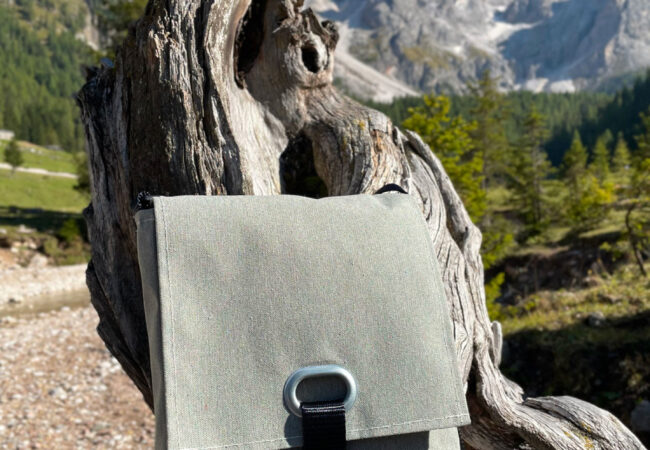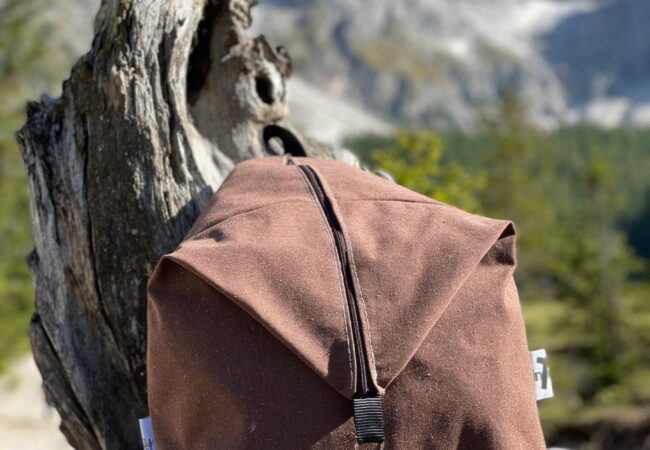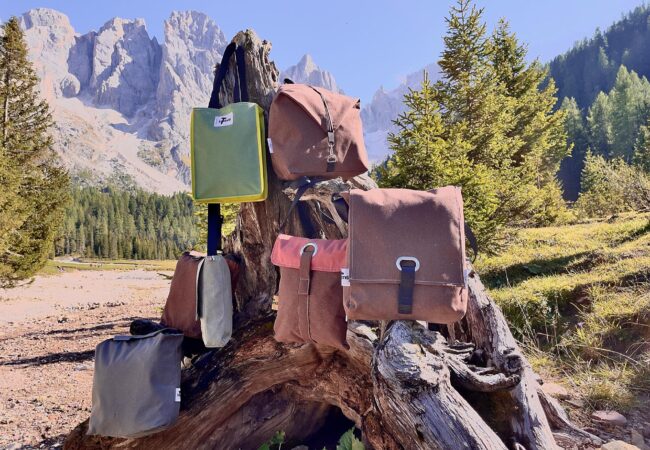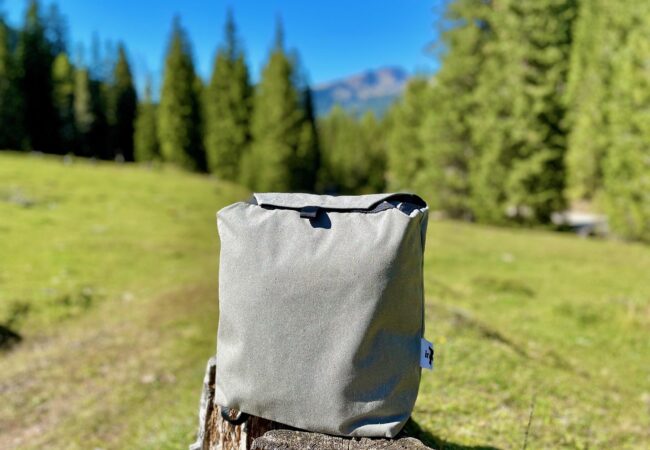 Aprons
Taking advantage of the larger remains from its production processes, Intenda S.r.l. now also produces aprons, which can be put to different uses: from summer barbeques, to cooking or to simply offer some protection during works where there's a risk of dirtying clothes. Our aprons, other than being sewn from production remains, are made with a recycled textile called Raytent. All this contributes to our care and attention towars the topic of sustainability.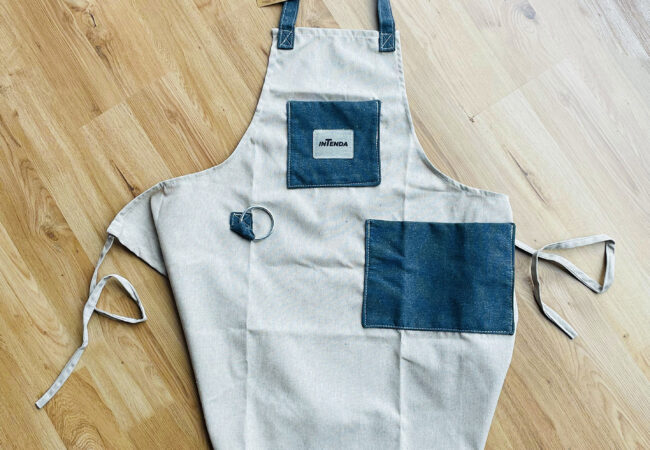 Water Bottle
Besides the items made with recycled materials, Intenda S.r.l. has designed a "Drink more water" water bottle, in line with our creed of Responsibility & Sustainability. An item such as a water bottle is a clear example of an eco-friendly choice – not consuming water from the typical plastic bottles is a strong contribution towards the drastic decrease of PET rubbish's volume, therefore helping to reduce CO2 emissions as well.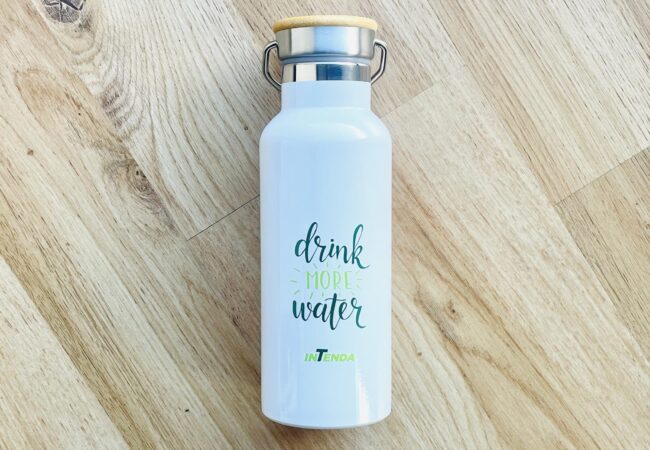 Bottle carriers and planner covers
Following the idea of bags and aprons, we have tried to use also smaller remains of recycled textiles that are otherwise very hard to recover, designing other objects such as bottle carriers – useful to further embellish a gift – or planner covers that are essential to protect the original cover underneath.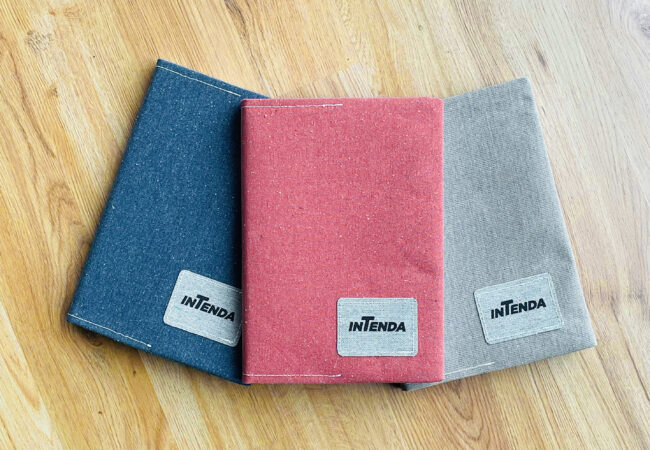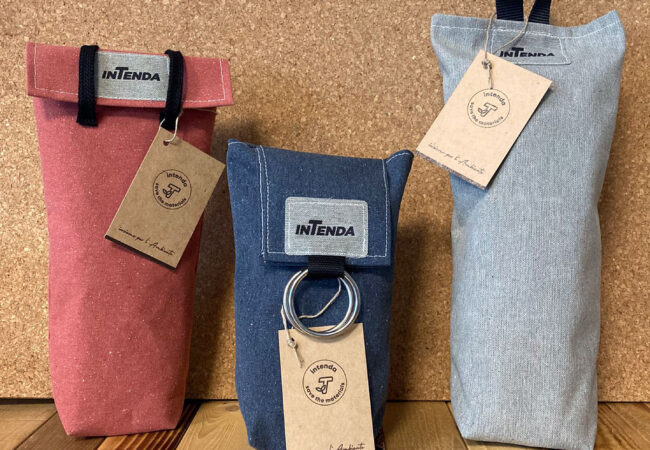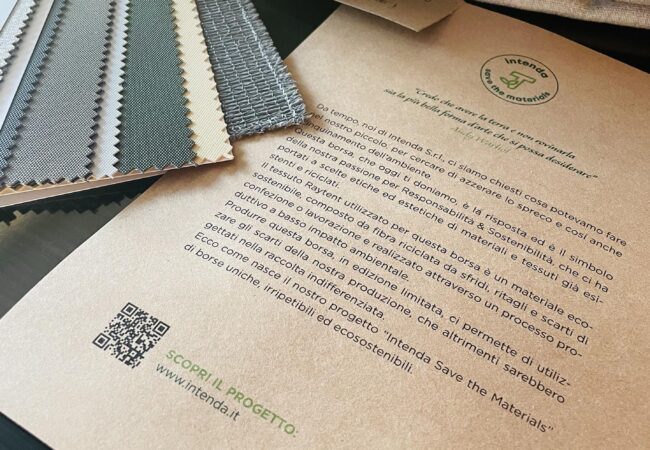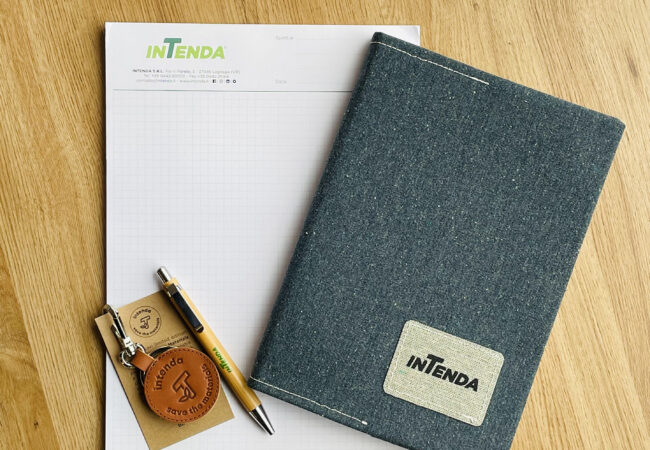 Here is how our project "Intenda Save the Materials" is born
with bags and objects that are peculiar, one-of-a-kind and eco-friendly,
together with the constant research for sustainable and low environmental impact materials.